Image Magnifier
How to maintain the sense of seeing the whole image the same time as you look at the details (as we do with our peripheral vision in real life)? A still image has a tendency to be just "still".
The Flash/Flex way
Fill the window with this image
When I was the developer for a multimedia production at The National Museum of Antiquities In 2007 I made many different case studies with image magnifications. At that time I was working with "lingo" as the main programming language (Flash was not suited for this type of delivery at that time). Lingo has some great 3D features for accelerated hardware graphics. Flash does not have the same level of hardware accelerated support for true 3D content, certainly not in those days. However, the presentation below is Flash version of one of those case studies.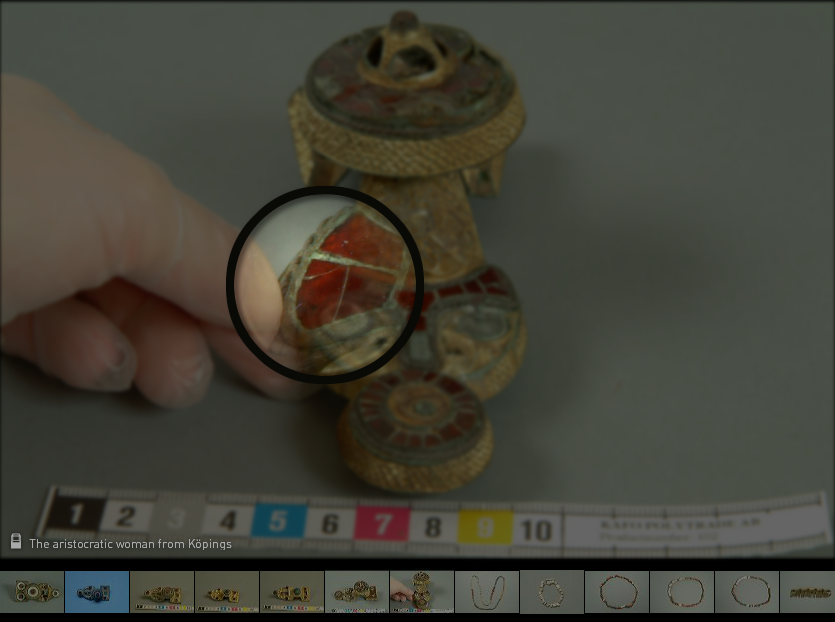 A development case study of image magnification for the Pre Histories Multimedia DVD (requires Flash Player). Click to view the demo. (Please note, this is not the finished product, just a technique demonstration)
Samples of other Image Magnifiers
Move your cursor over the image to activate the magnifying glass.
Sample Image No. 1 "Anna-Sina 2005"
Sample Image No. 2 "Sommarro"
Sample Image No. 3 "Silverware"
Sample Image No. 4 "Gotland"
|•|