Swedish Wood Award 2016 – Japan
Illuminated Curved Wall
Swedish Wood presents the nominees for the Swedish Wood Award 2016 at the Swedish Embassy in Tokyo, Japan.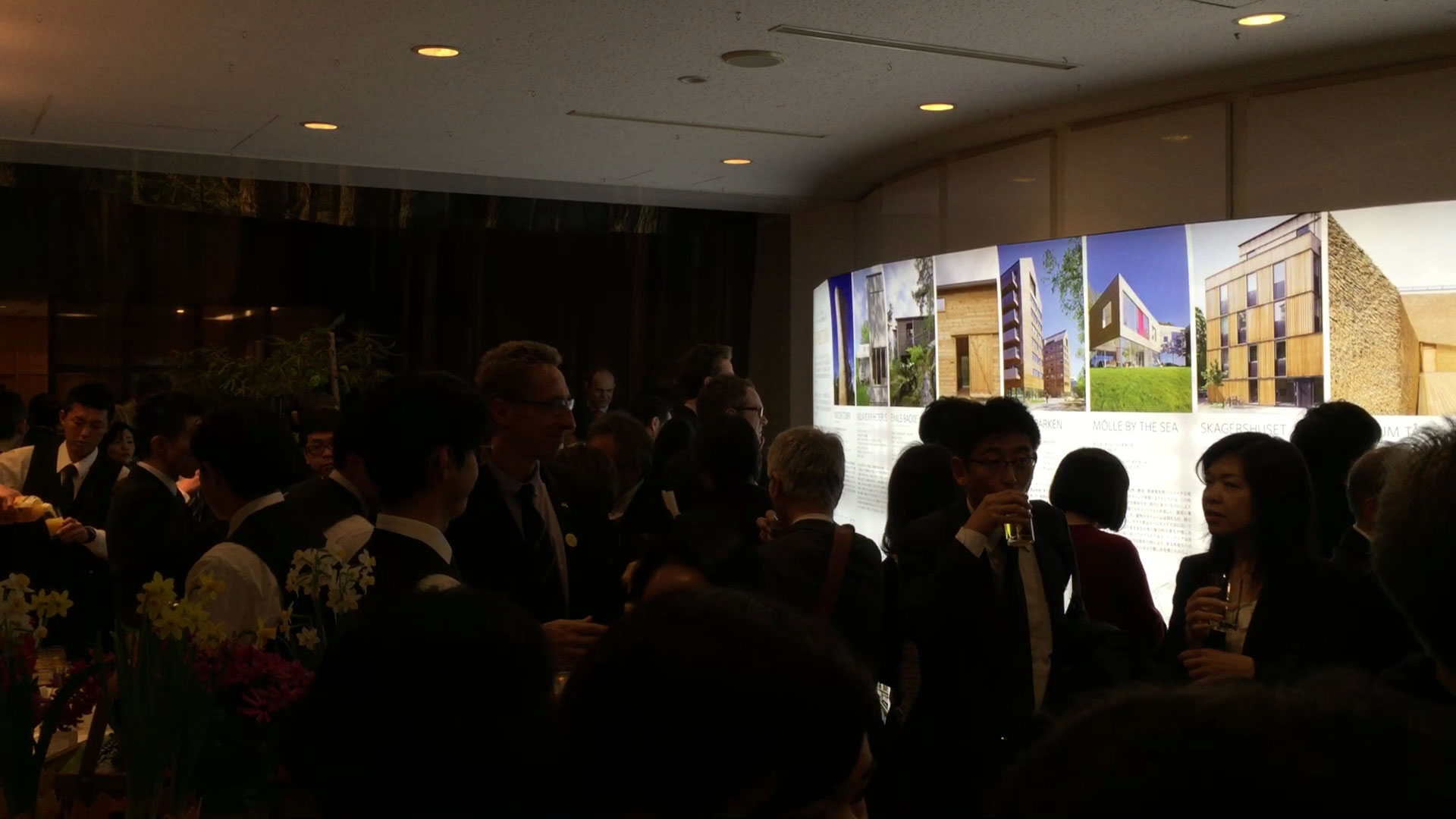 APX-MOCKBA-NEXT 2017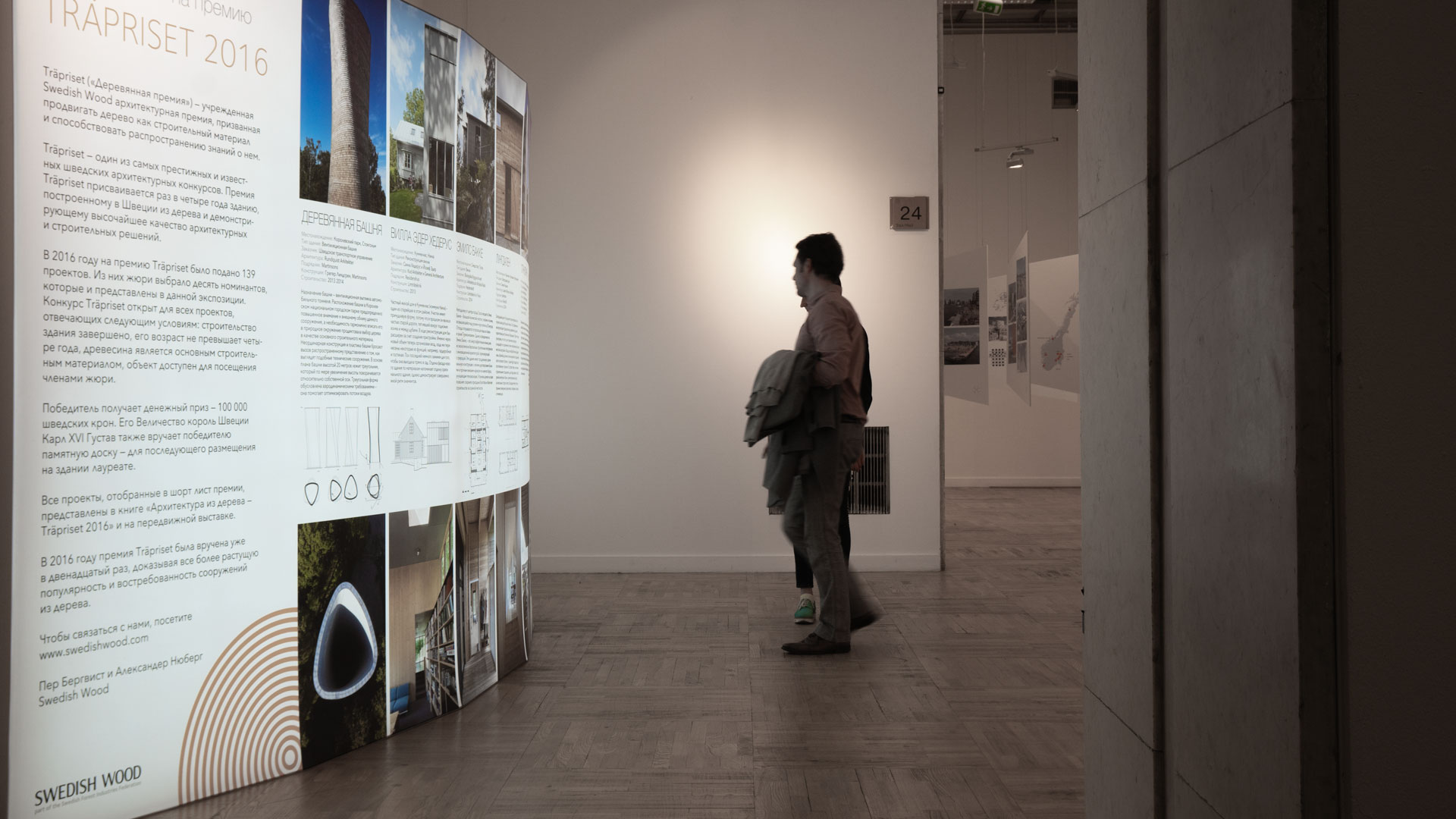 Graphical Design and Concept
Limitations. Nothing in the embassy can be fixed to the walls. The construcion needs to be self supported.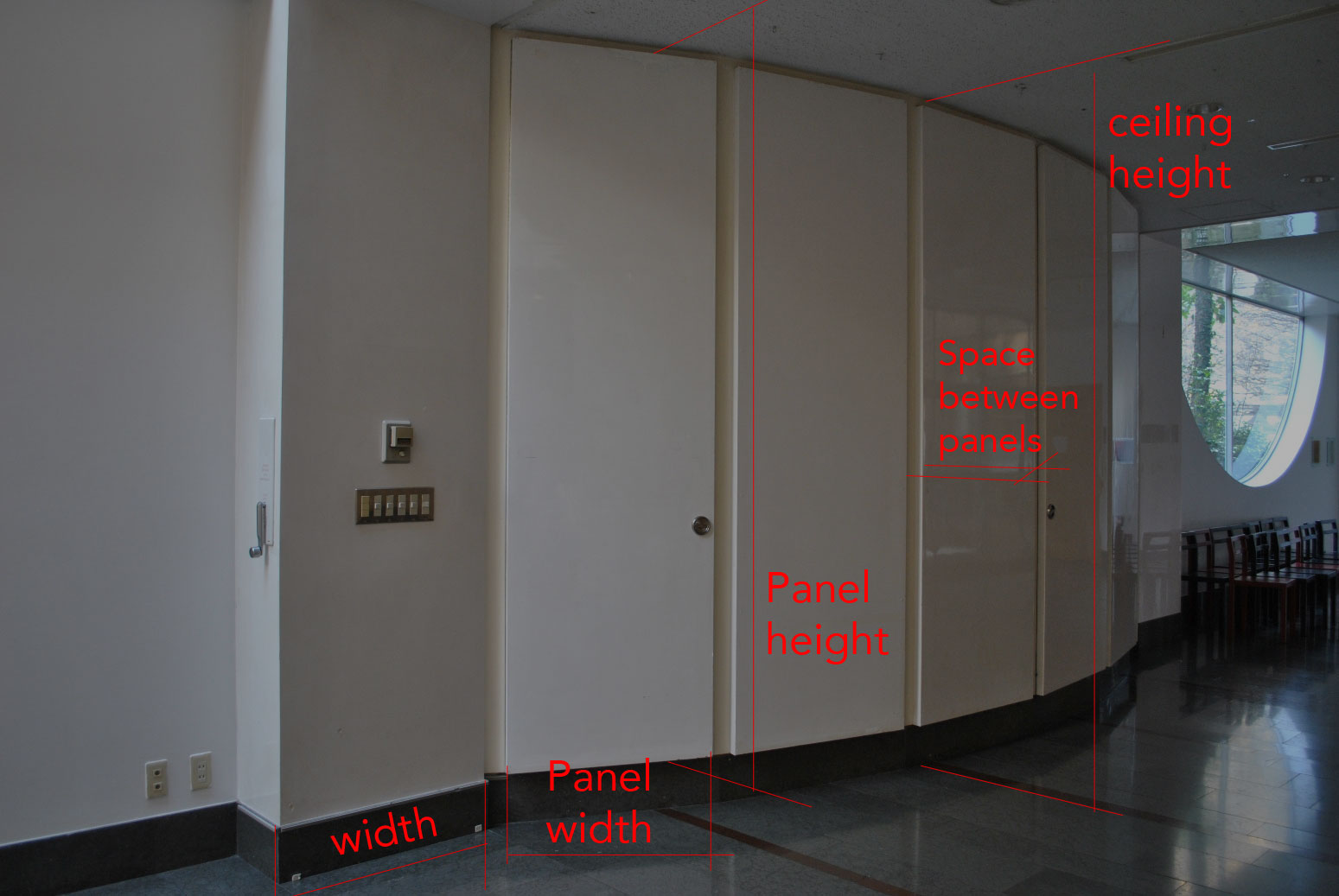 Solution, a simple curved aluminum wall with a radius matching that of the existing curved wall at the embassy.
Solution – Backlit image on fabric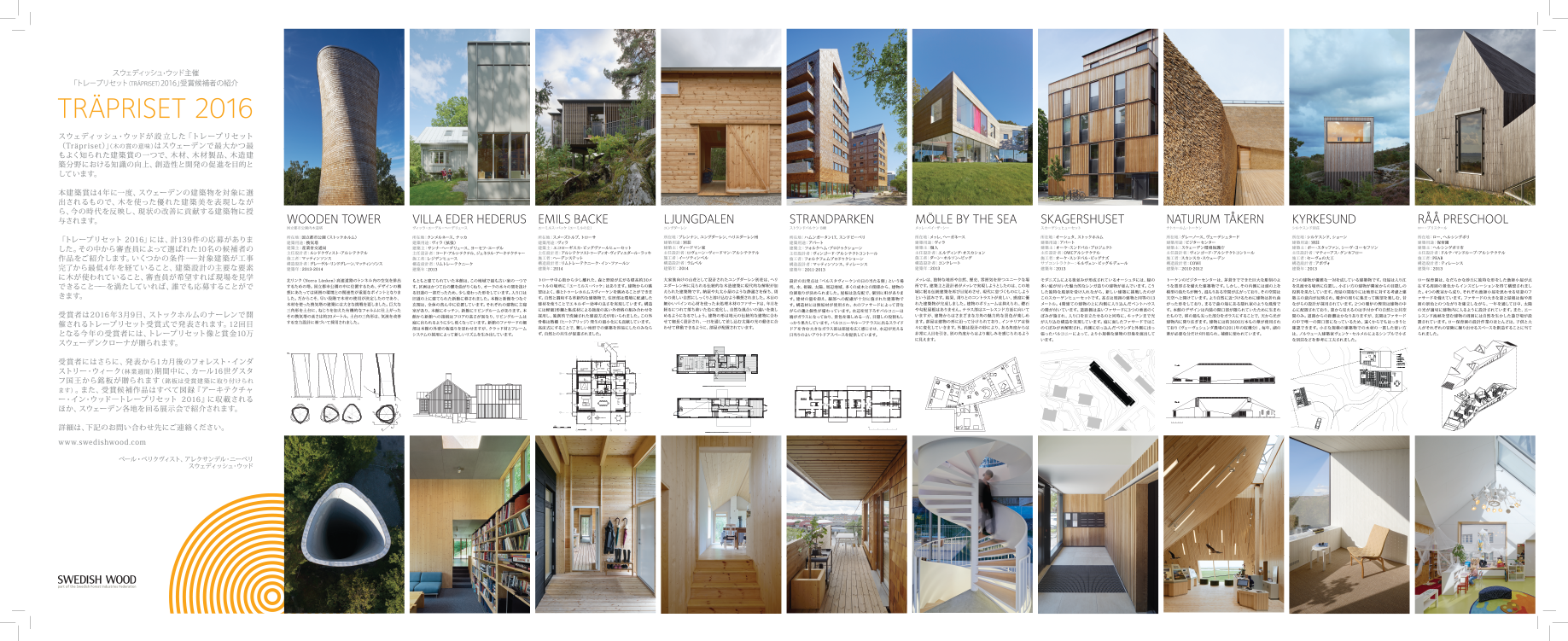 Construction, aluminum frame
Assembly Instructions
Pieces are marked where they should go, allen keys needed.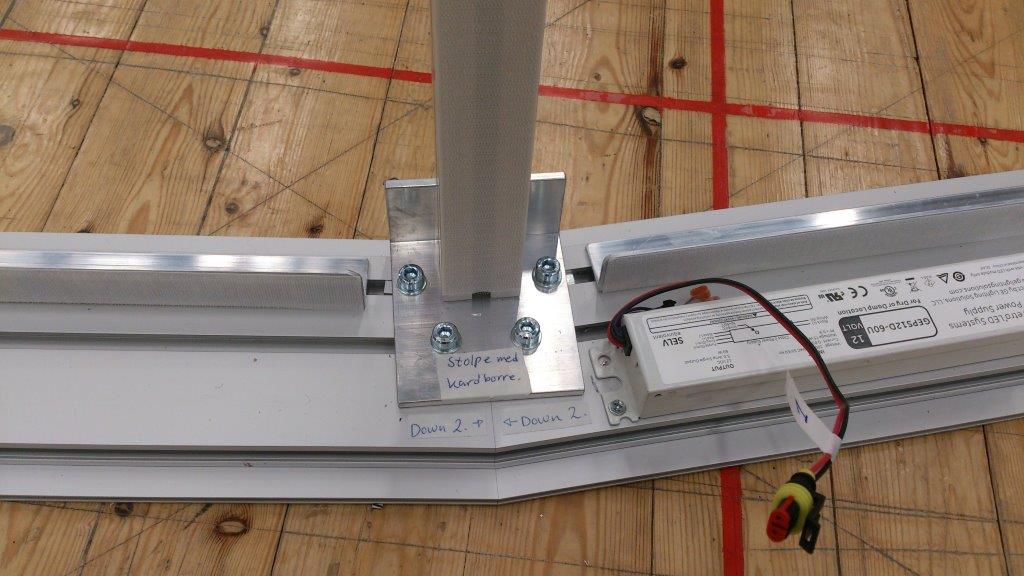 Assembled aluminum frame.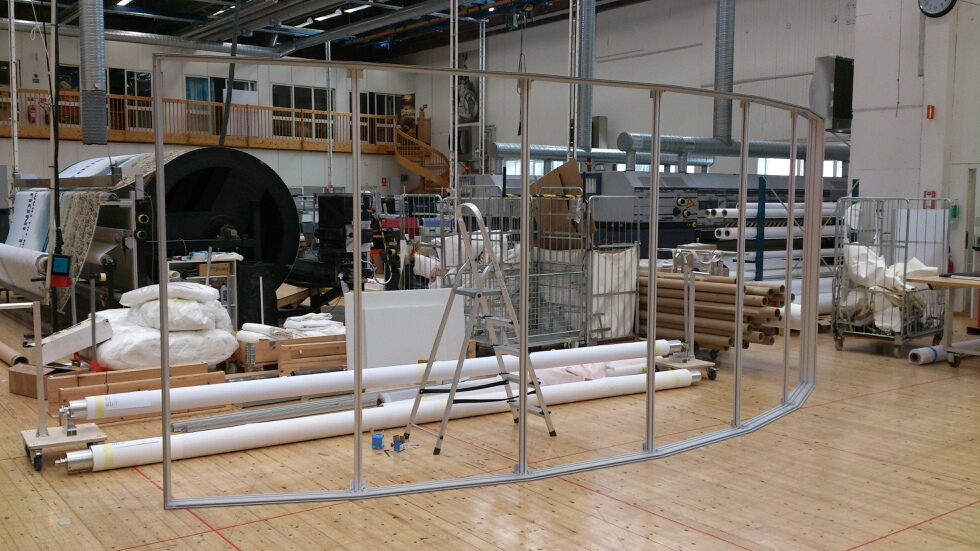 Electrical cords are marked with numbers.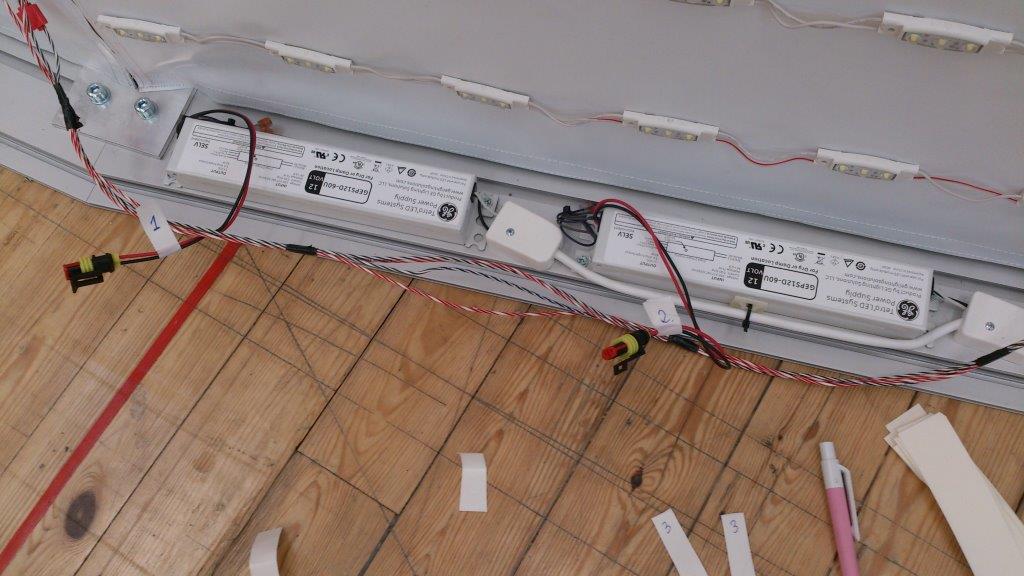 Mount the LED panel from the front, start from the top and work your way down.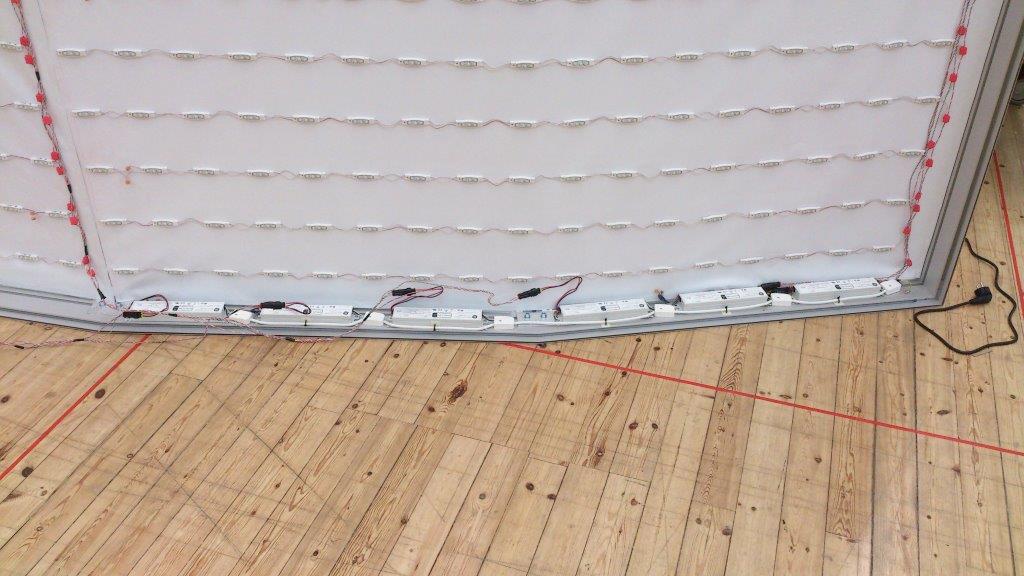 Please note markings on LED-panel.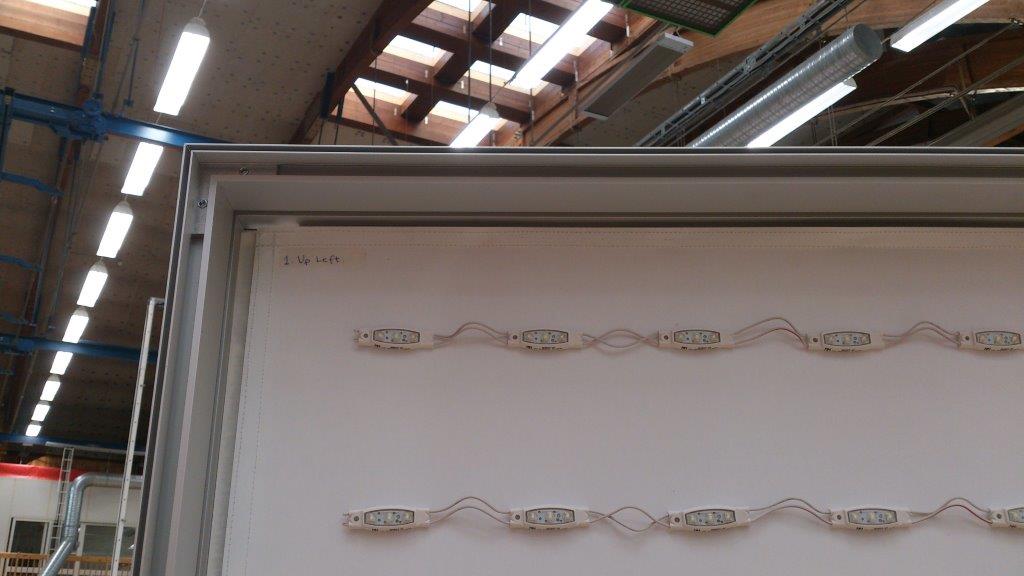 LED-panel constitutes of 3 separate pieces and are attached with velcro straps.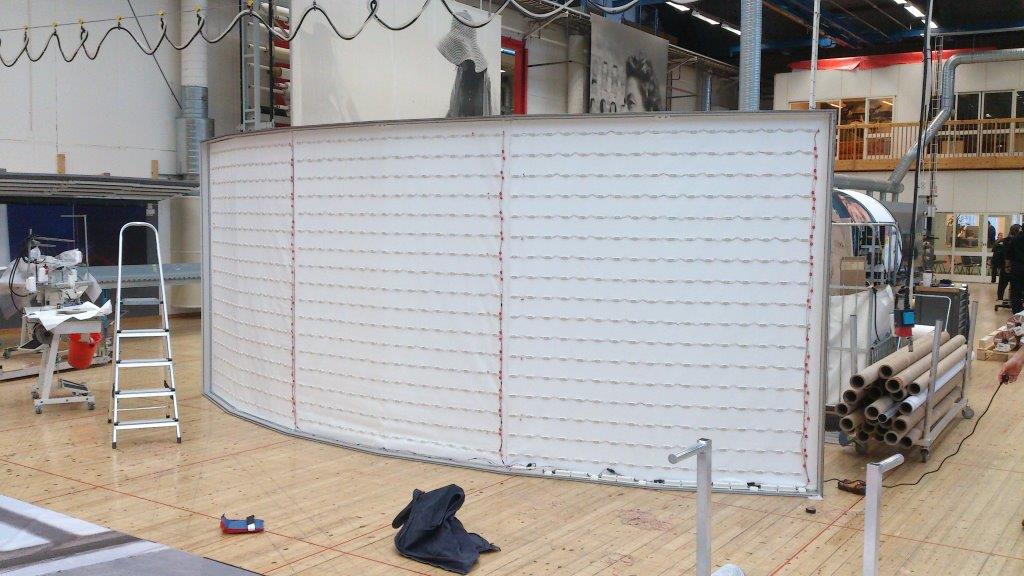 Please note, adapter is needed. Transformers can handle 100 - 230 V.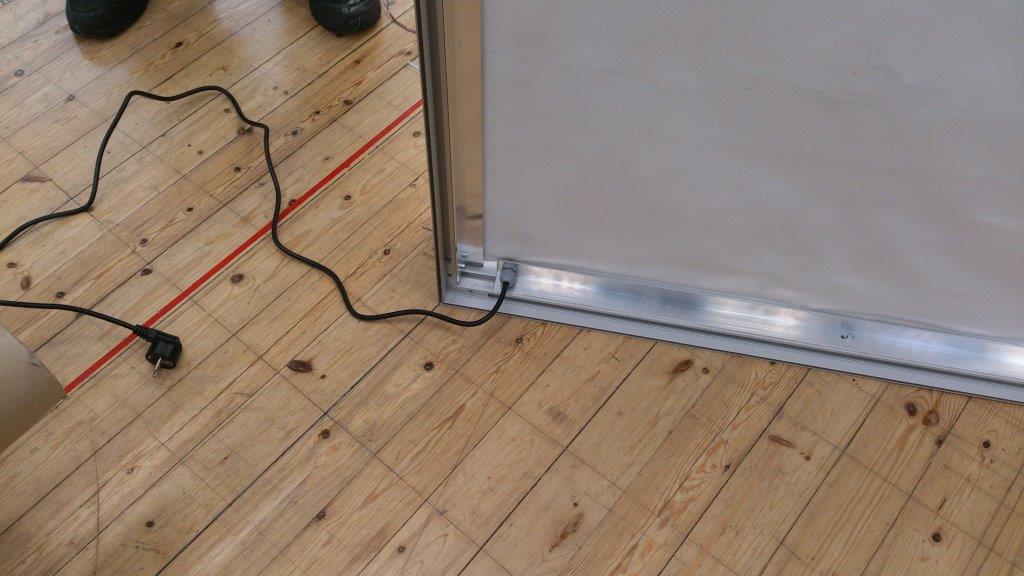 Image Mounting
Start from the top right corner and work your way all across the top and then down (minimum 2 persons).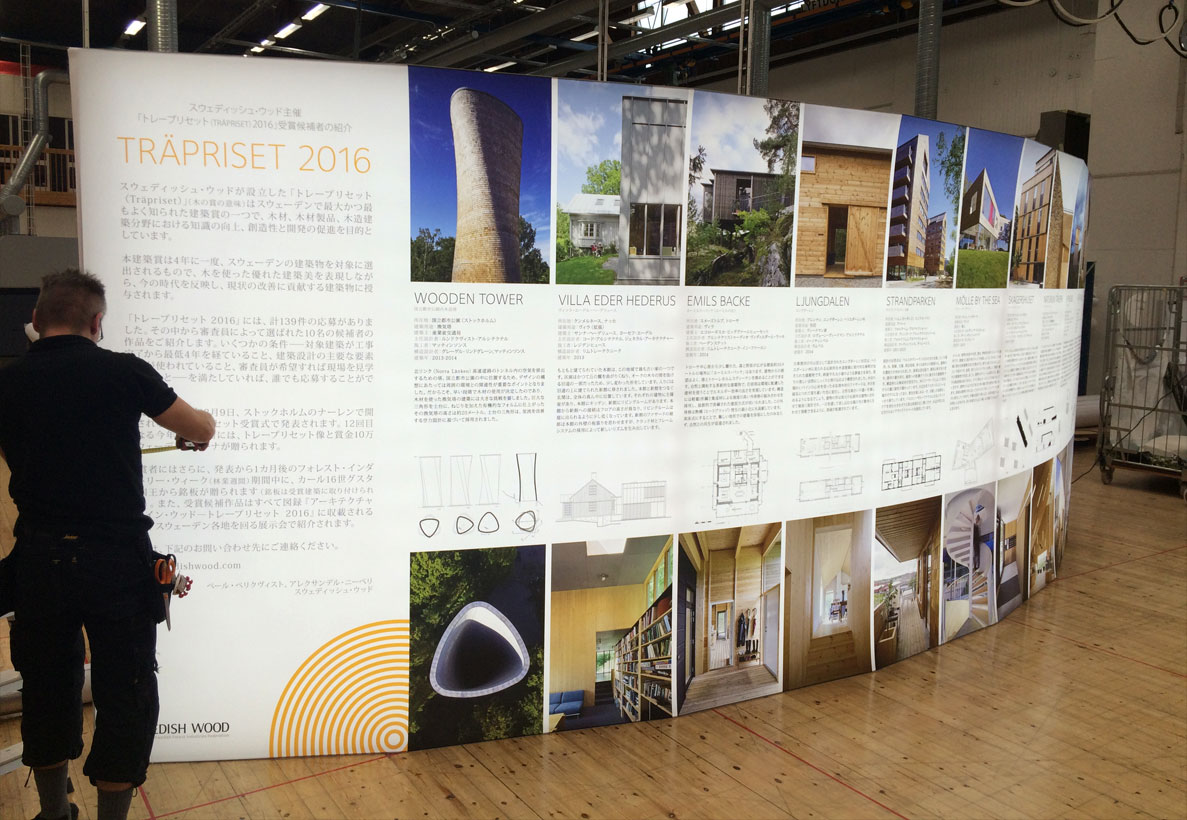 Try to protect the image from stains and dirt