Content Management System
This content management system is built on modules and is highly customizable for different data management needs. The CMS consists of a front-end and a back-end that are completely separated from each other except the actual data (the content)
All GUI components are vector based and can easily be reconfigured for different color schemes
Screenshots
The Editor
The editor module in the CMS has a hierarchical structure that can be used in the front-end to automatically generate the navigation structure. Each document can have restrictions for different public needs, i.e. request the visitor to have a certain access credentials such as being a registered user, a paying customer or some other credentials.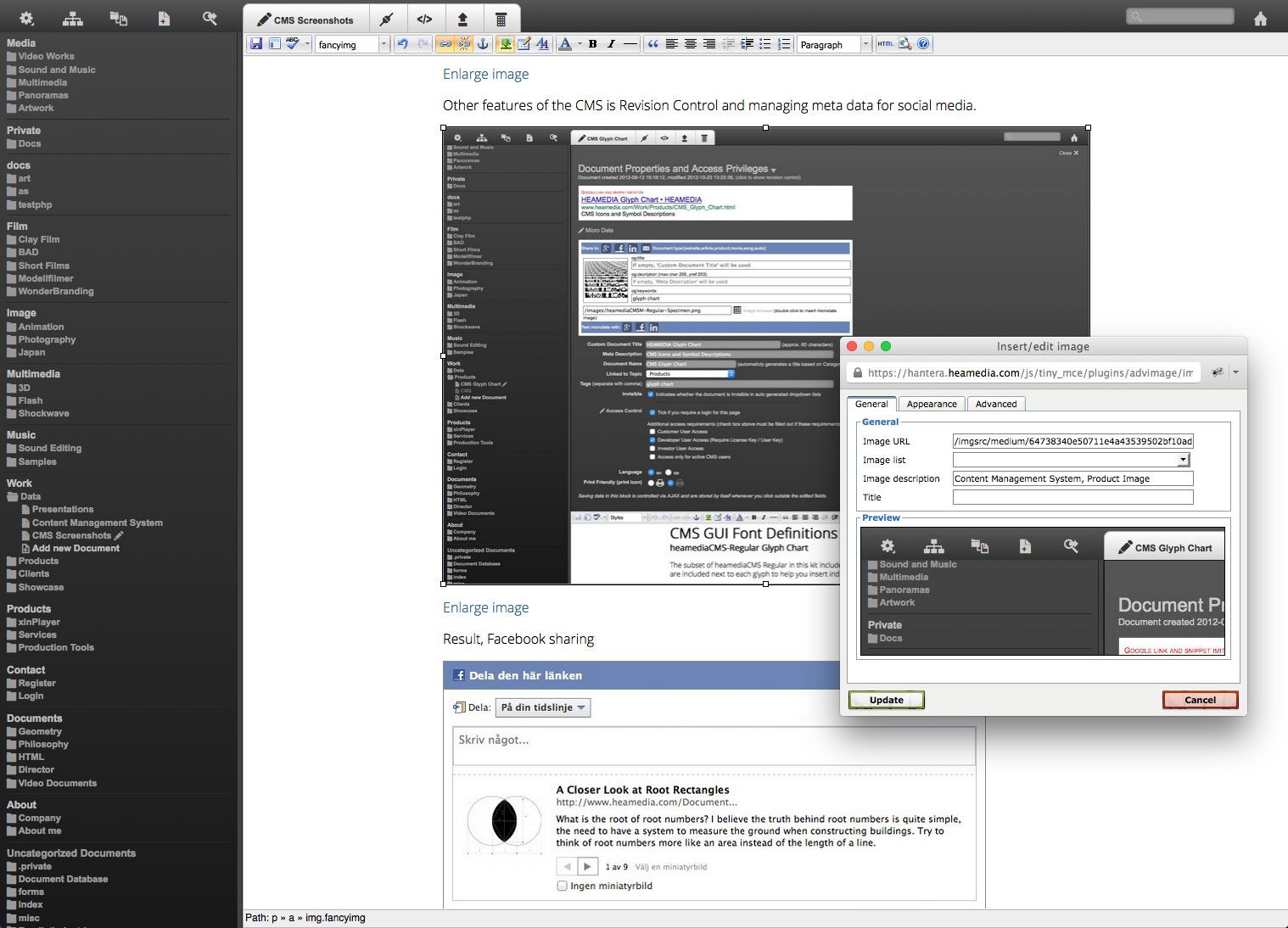 Other features of the CMS is Revision Control and managing meta data for social media.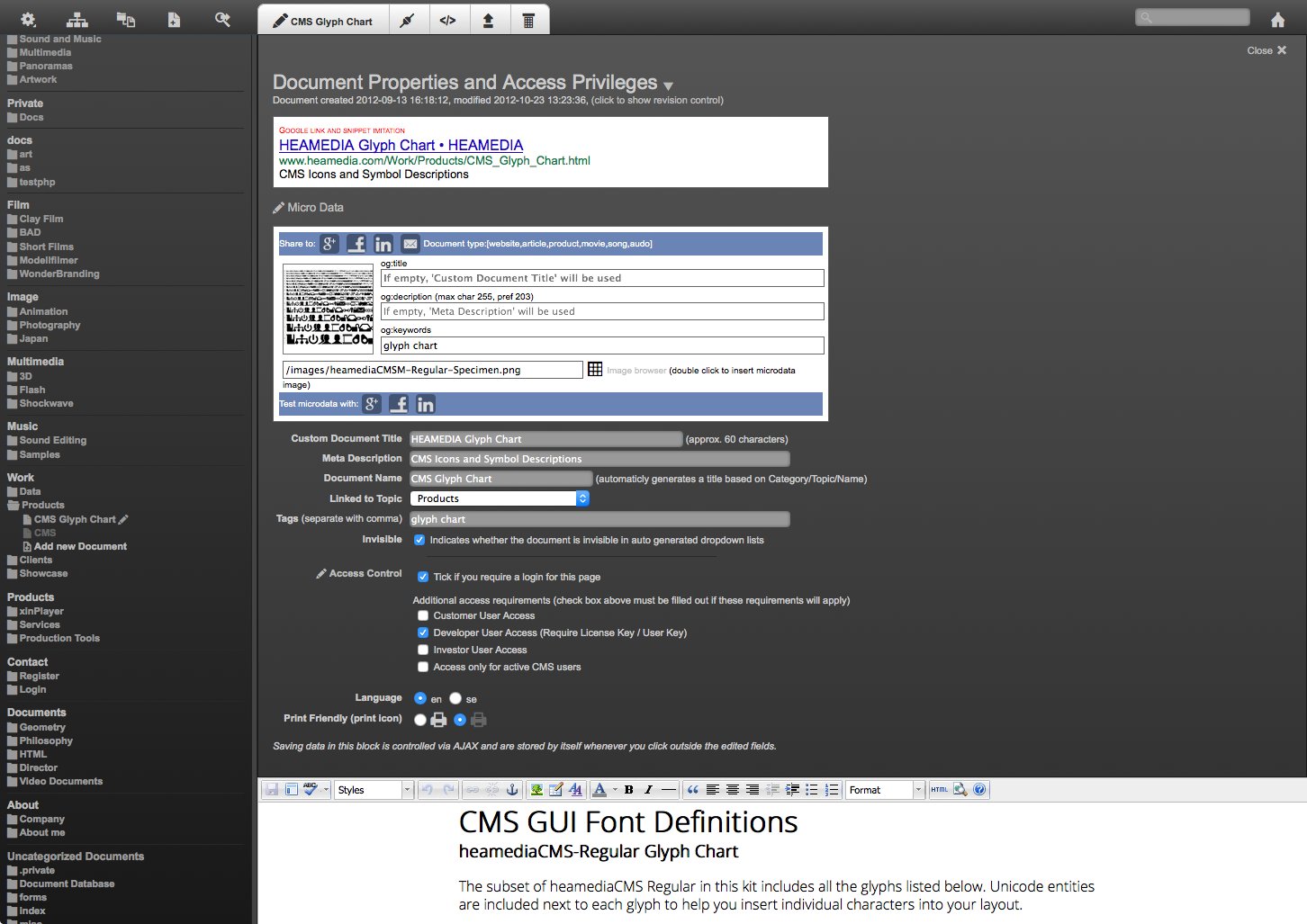 Result, Facebook sharing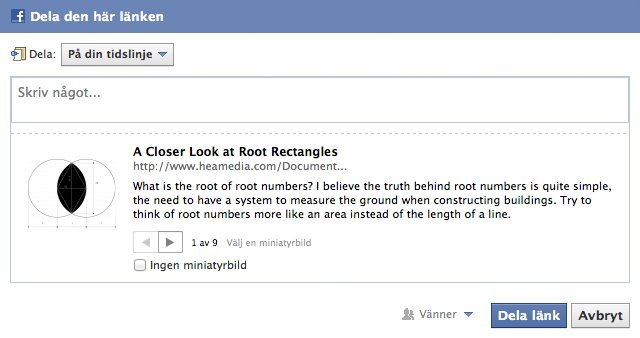 Result, LinkedIn sharing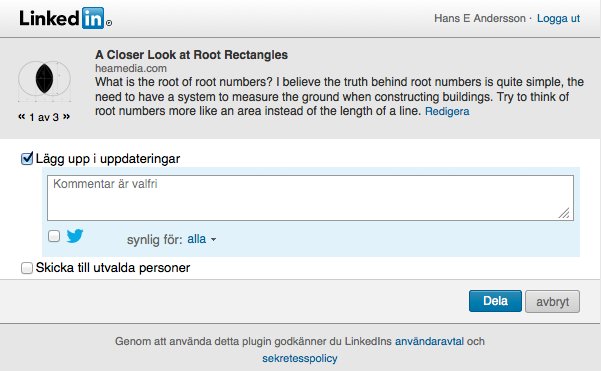 The content can be edited in either WYSIWYG mode or HTML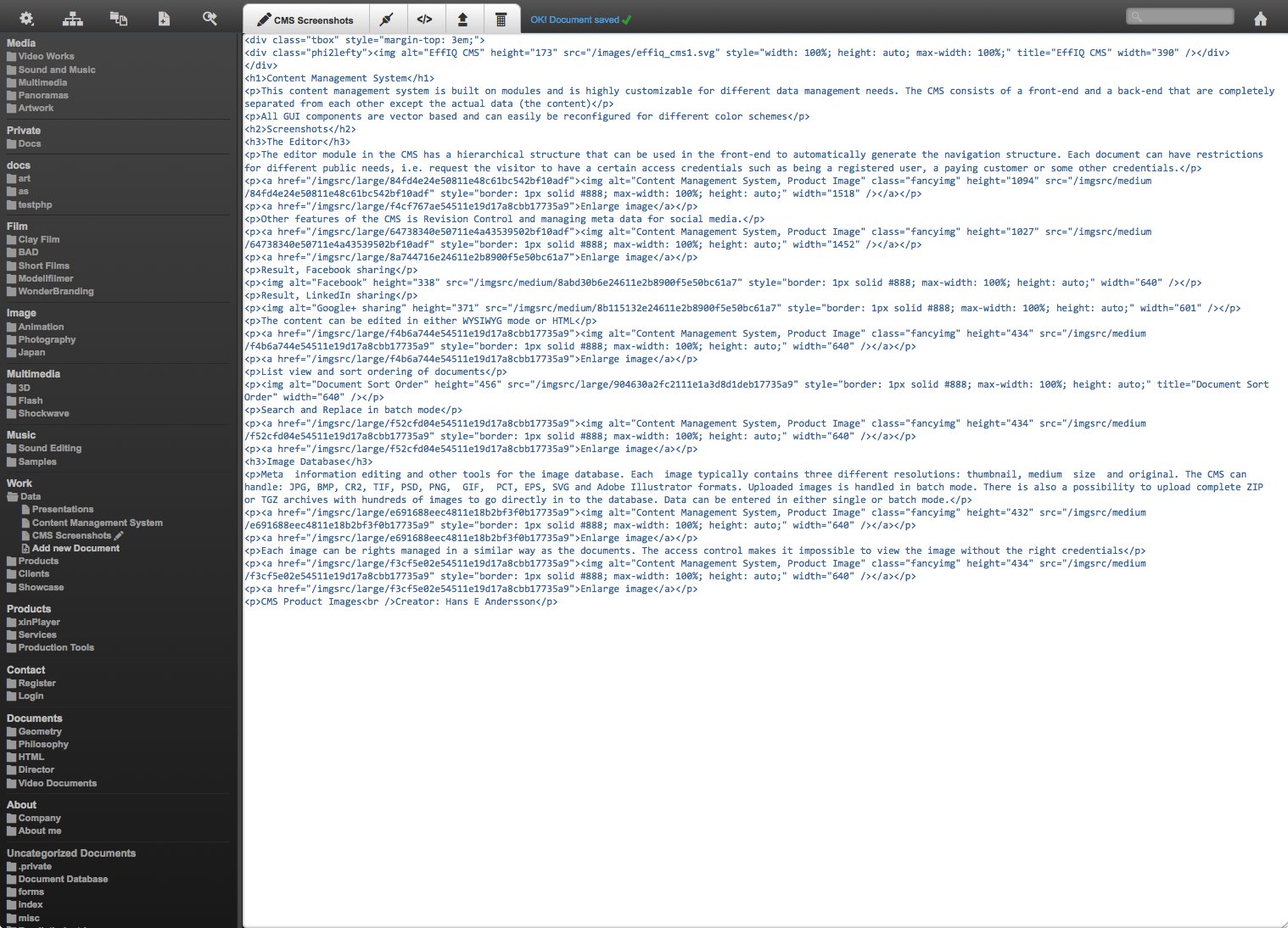 List view and sort ordering of documents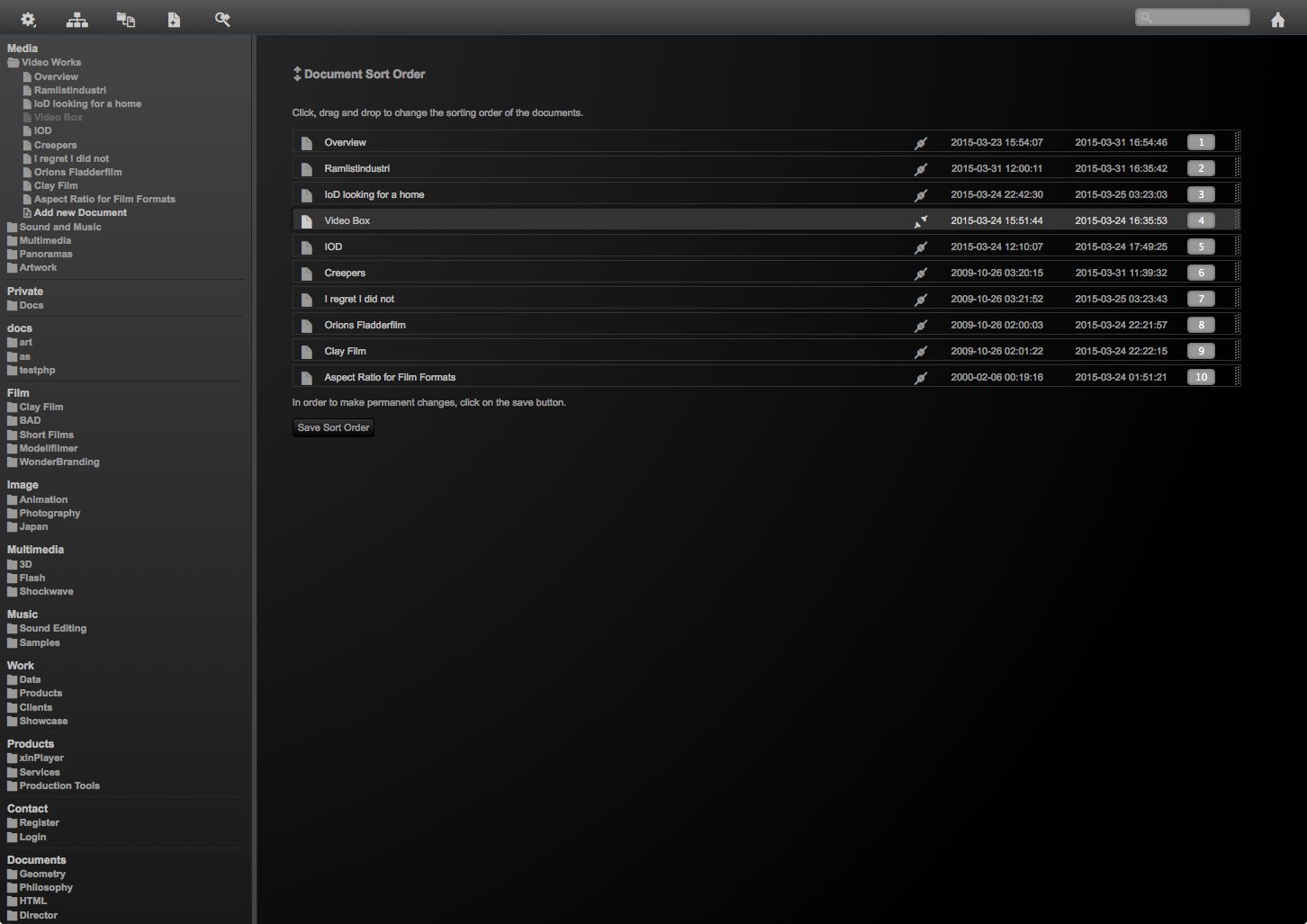 Search and Replace in batch mode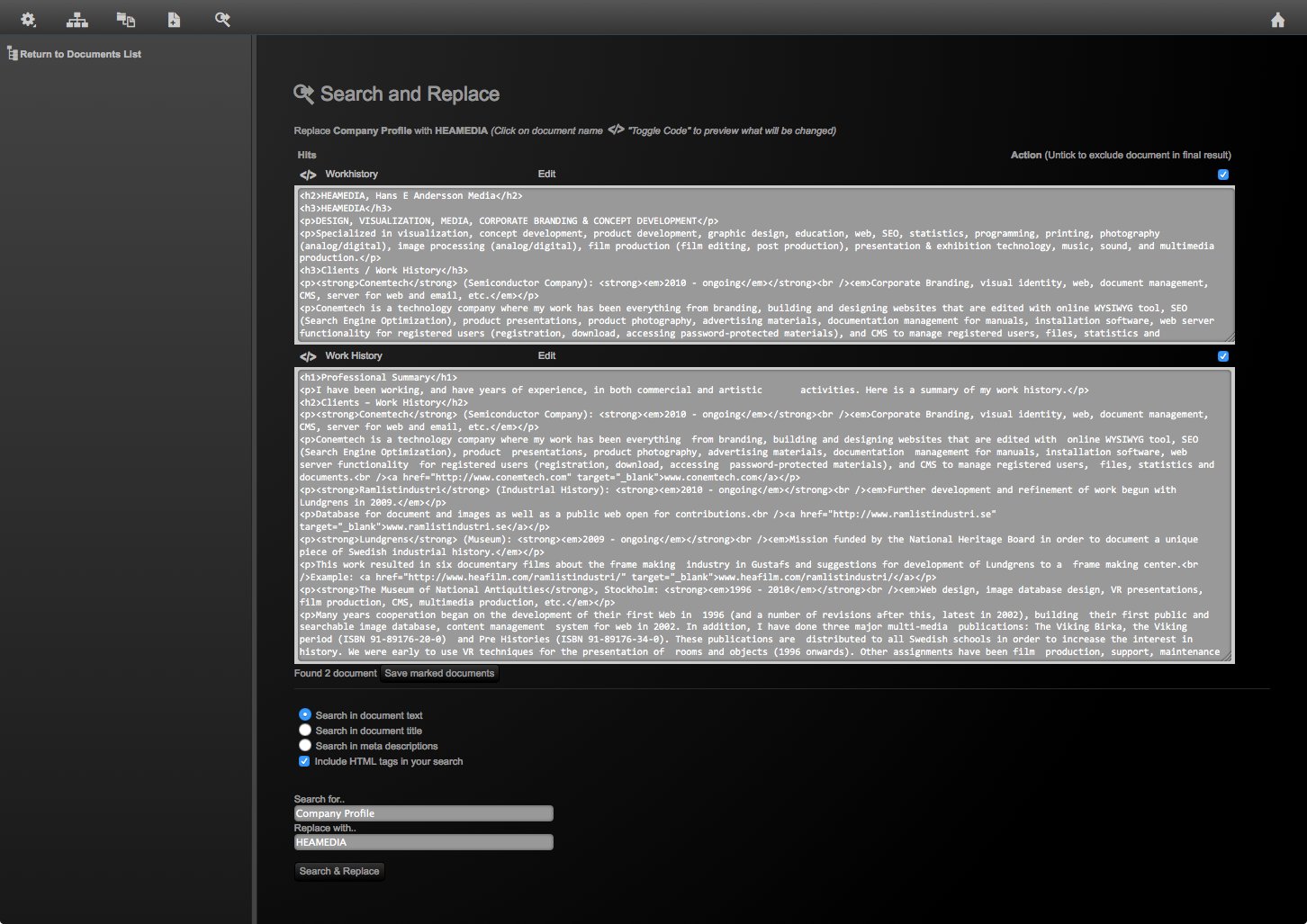 Image Database
Meta information editing and other tools for the image database. Each image typically contains three different resolutions: thumbnail, medium size and original. The CMS can handle: JPG, BMP, CR2, TIF, PSD, PNG, GIF, PCT, EPS, SVG and Adobe Illustrator formats. Uploaded images is handled in batch mode. There is also a possibility to upload complete ZIP or TGZ archives with hundreds of images to go directly in to the database. Data can be entered in either single or batch mode.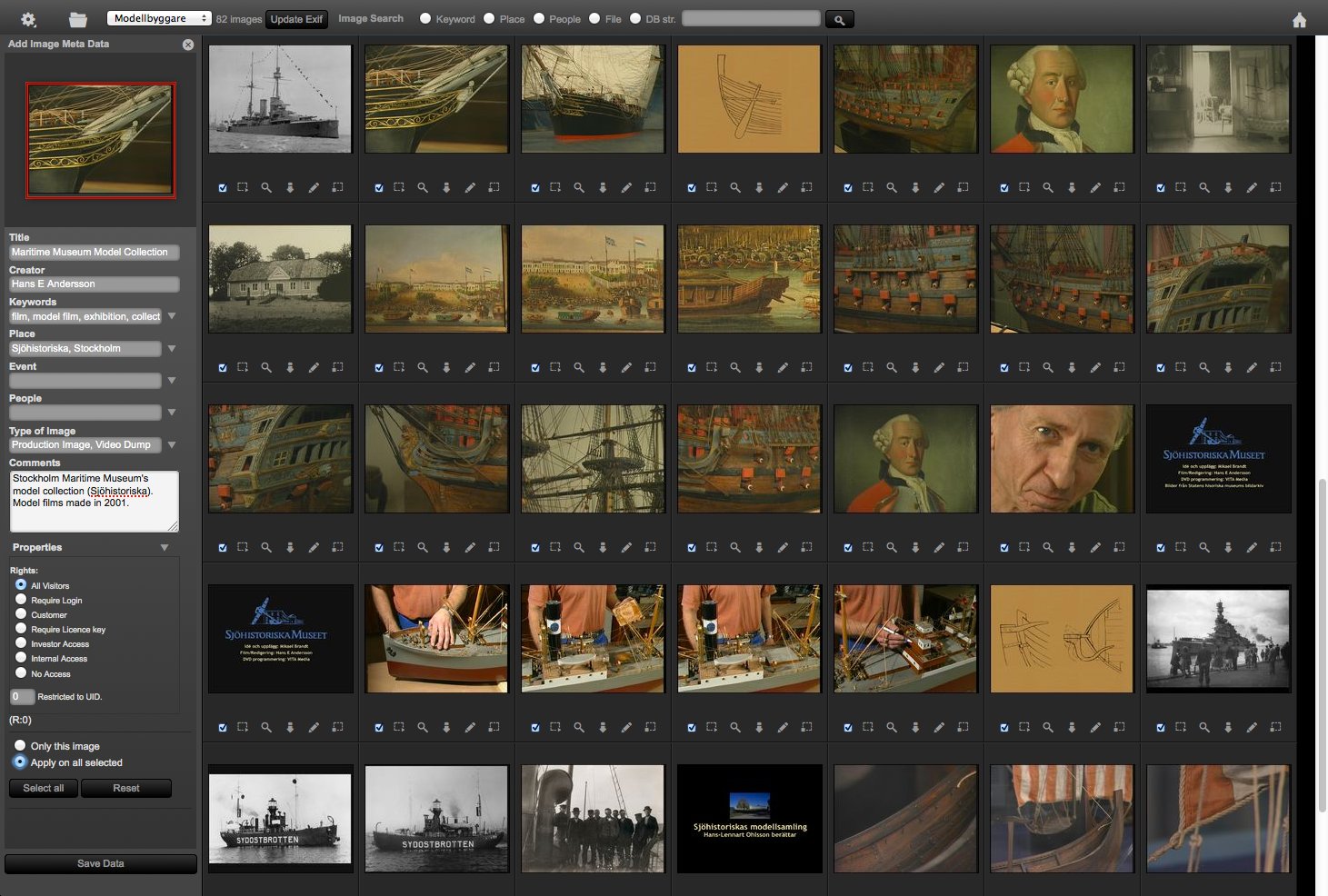 Each image can be rights managed in a similar way as the documents. The access control makes it impossible to view the image without the right credentials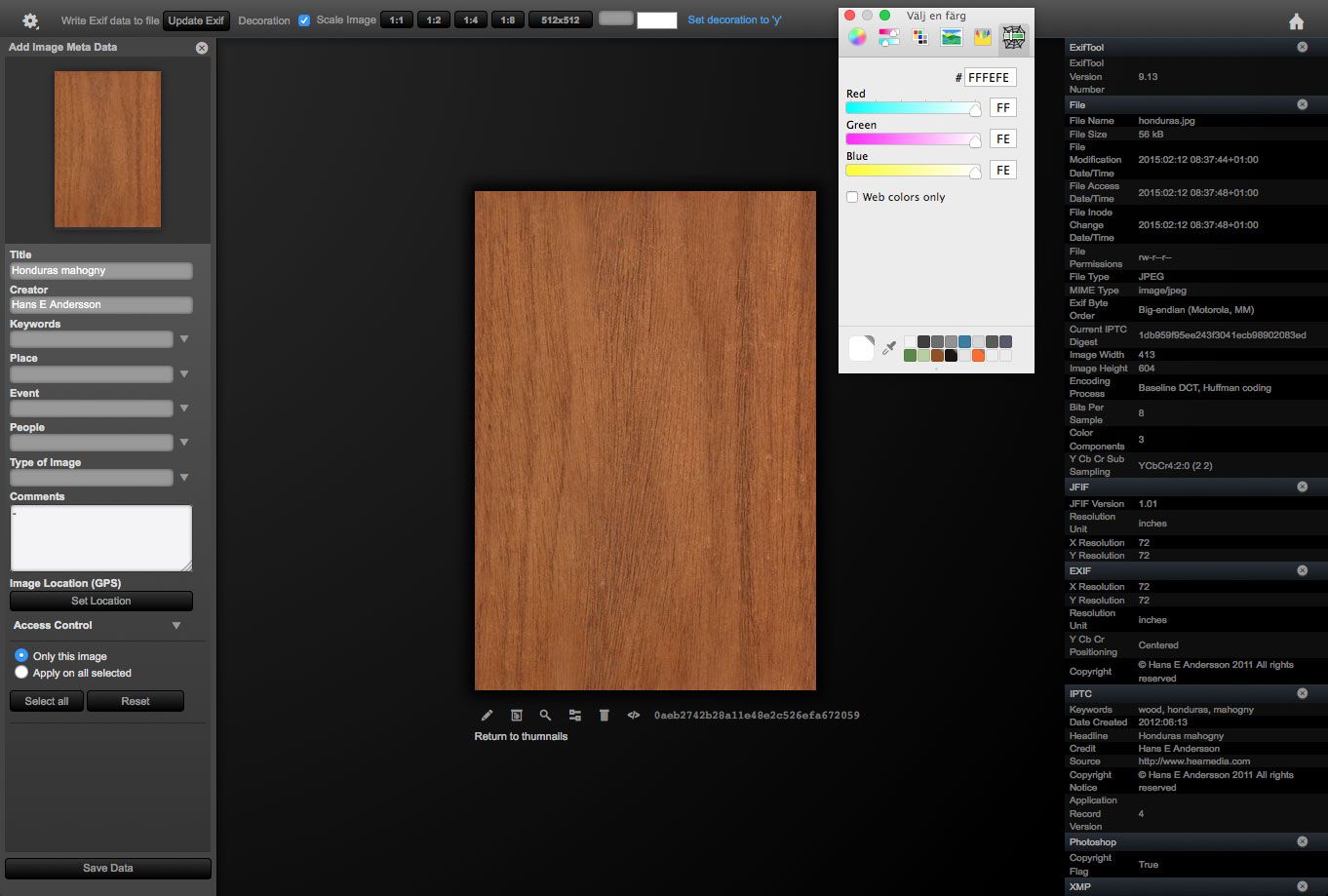 CMS Product Images
Creator: Hans E Andersson