heamedia - sample work
Conemtech is a technology company specializing in developing and manufacturing high-performance network synchronization and timing solutions. These solutions are crucial for the proper functioning of various industries such as telecommunications, data centers, and critical infrastructure systems.
Conemtech's product portfolio includes a range of advanced synchronization devices and timing solutions, such as network time servers, network clocks, and time distribution systems. These products ensure that networks and systems are accurately synchronized, enabling reliable and efficient operation across various applications.
Their solutions are designed to meet the stringent requirements of modern network infrastructure, including the evolving demands of 5G, IoT, and other emerging technologies. By focusing on innovation, quality, and customer support, Conemtech aims to provide top-notch synchronization and timing solutions that help businesses and organizations achieve optimal performance and reliability.
In recent years, Conemtech has merged with Qulsar Inc., a U.S.-based company specializing in precise timing and synchronization solutions. The merger has created a strong partnership, allowing the combined entity to offer a more comprehensive portfolio of products and services to its customers.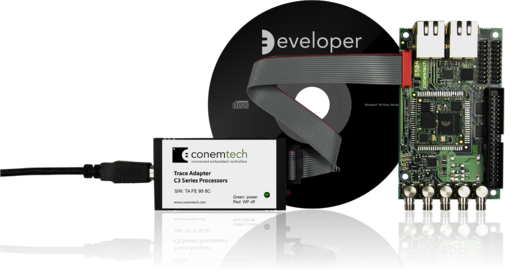 Company Branding
Product Photography
P50 - IEEE 1588 Sub-System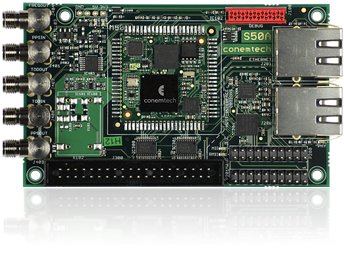 Product Image
The P50 is intended for the development of compact Grandmasters, high precision slaves or general ordinary clocks in the IEEE1588 network. It is based on the C34 microcontroller located on an M50-34 subsystem-module.
Print & Presentations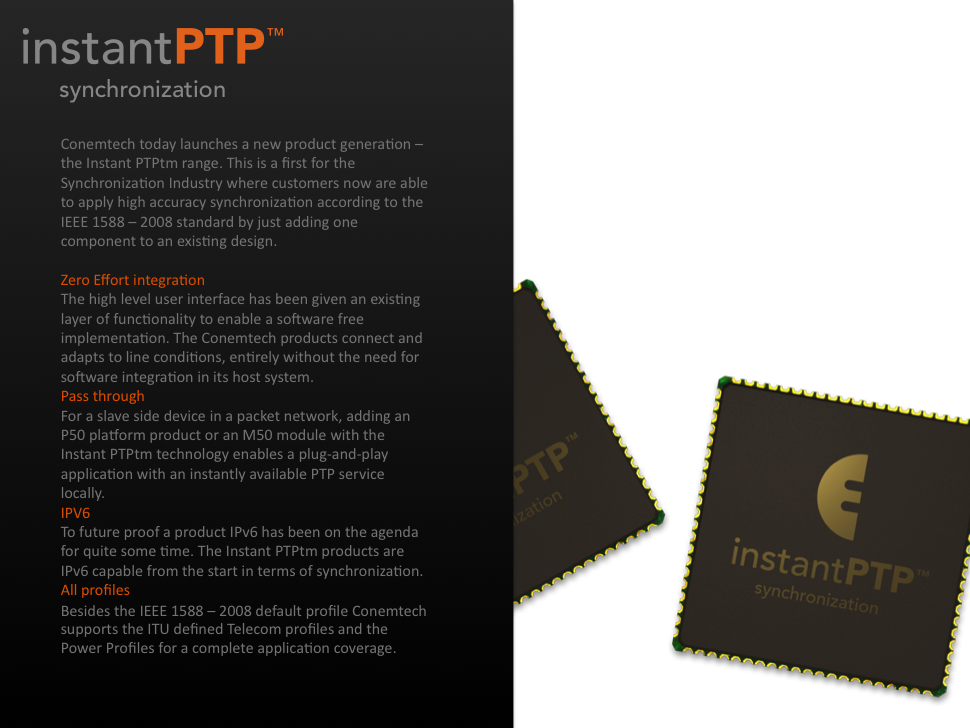 Program installers and documentation
CD Installer for Developer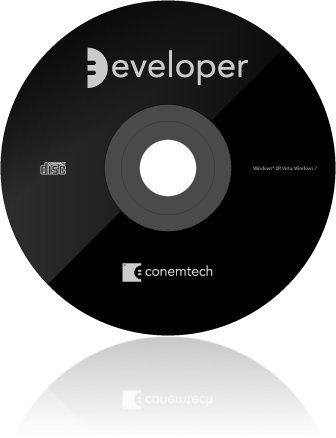 Installer exe design and creation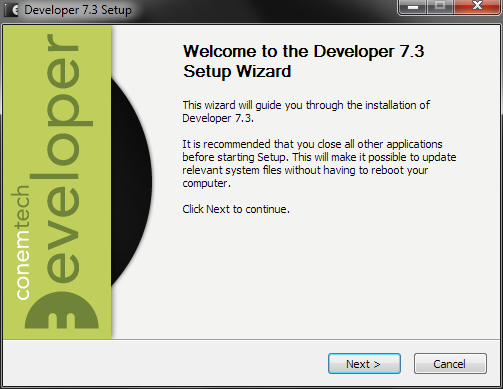 Documentation managed via CMS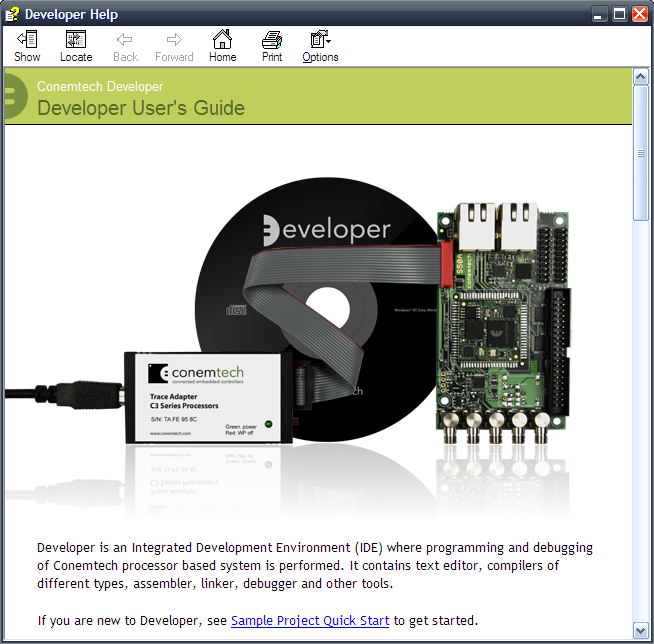 Content Management System
The editor module in the CMS has a hierarchical structure that can be used in the front end to automatically generate the navigation structure. Each document can have restrictions for different public needs, i.e. request the visitor to have a certain access status such as being a registered user or a paying customer.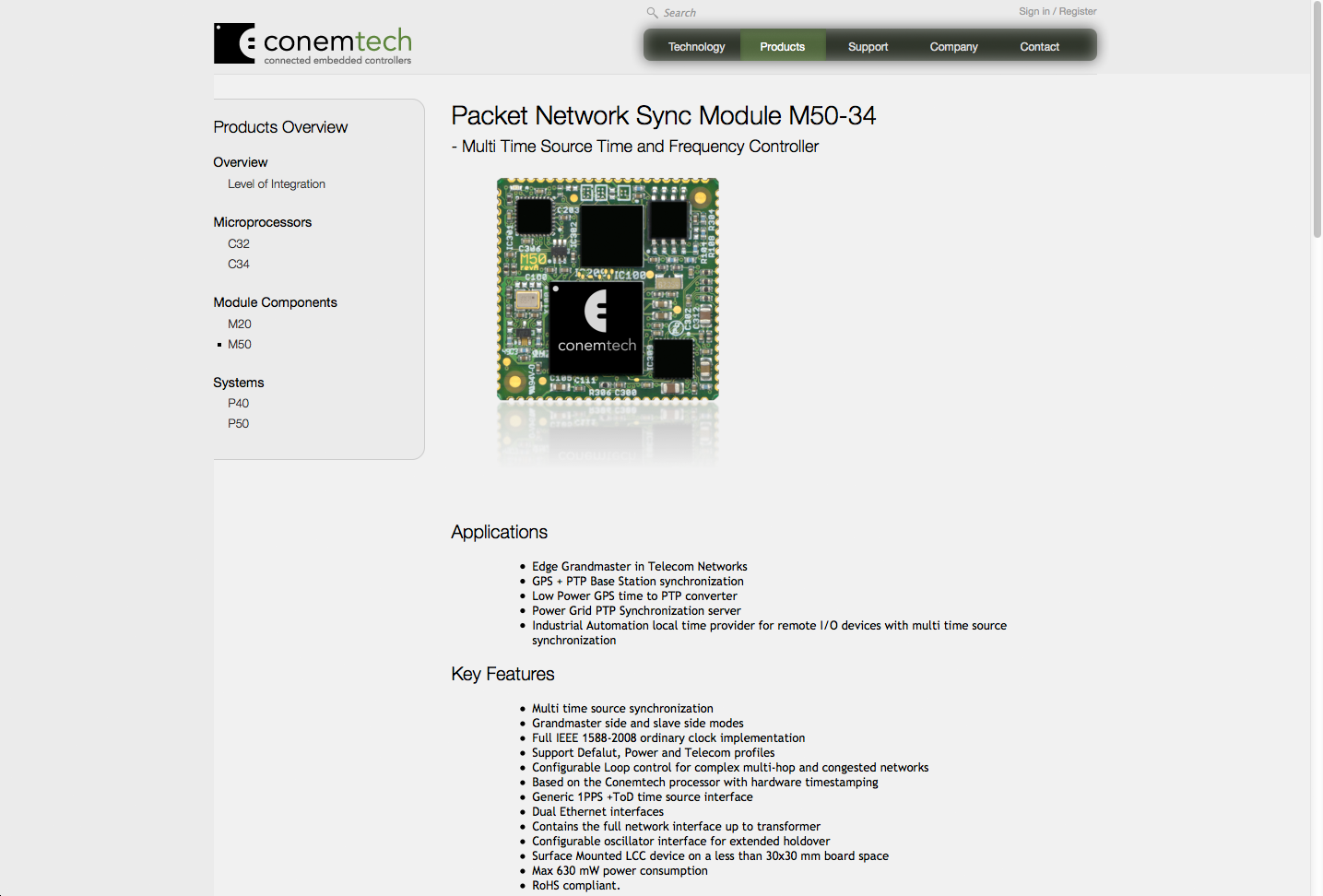 The content can be edited in either WYSIWYG mode or HTML. The equivalent web page in the CMS.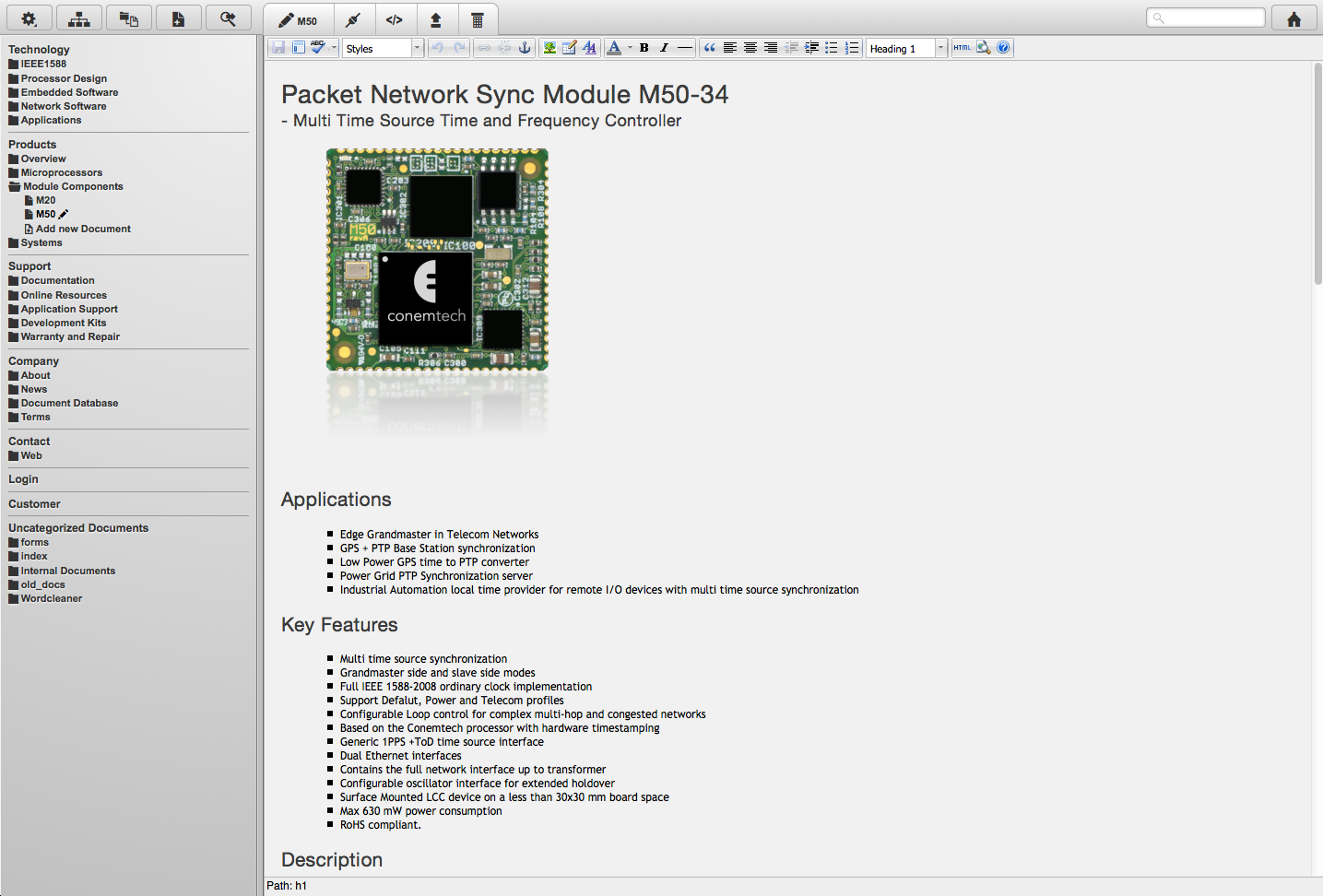 Visit Conemtech web site