heamedia - sample work
Riksantikvarieämbetet
Sample work and descriptions of collaboration projects with The Swedish National Heritage Board (agency of the Swedish government that is responsible for heritage and historic environment issues).
Cultural Heritage in the Making: 2008
A short introduction film about The Swedish National Heritage Board (Riksantikvarieämbetet) describing their field of work. Presented at the "Add Modernism", Cultural Heritage Conference at Moderna museet 2007.
Svenska Industriminnen: 1999
Film and editing work for Riksantikvarieämbetet about old Swedish industrial sites and cultural heritage.
Concept for User-Based Cultural Heritage Interface: 2005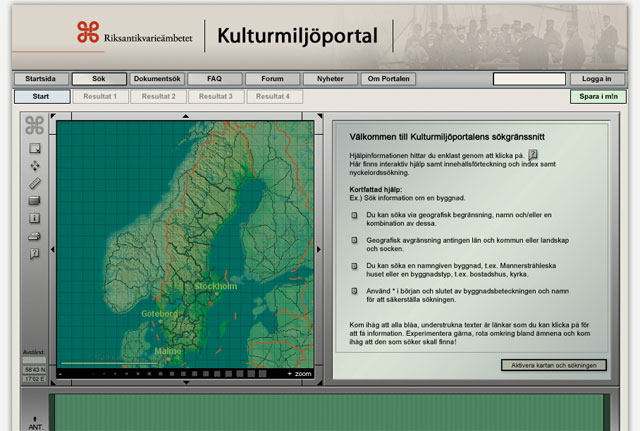 Often, cultural heritage management sought to create or enhance the public interest by presenting the country's "showpieces". It has also concentrated the teaching of these objects.
The goal of this project was to increase the interest by starting from the local heritage and make the contents of the central / regional registries useful in local context. Another goal was to increase the relevance and representativeness by encouraging equity and common meaning and that new items are highlighted.

In practice
Develop tools to be able to save a personal choice and add personal information
Be able to share information with others interested in (community)
Be able to provide information to the existing central cultural heritage management