Panoramas Overview
Please note this is all old. Flash / Flex is not supported in modern systems and browsers.
I have been working with panoramic imagery and interactive VR techniques for many years with different clients. On this site I'm using a panorama player developed in Flash/Flex. Hopefully, when I find the time, I will re write the code for WebGL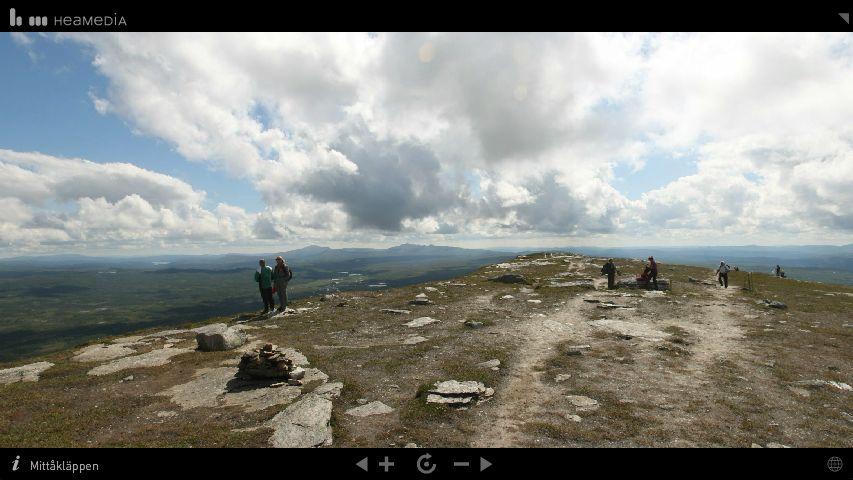 Panorama Player
HEAMEDIA Panorama Player is a viewer developed in Flex for displaying large panoramas either as a stand alone player or embedded in a web page. It retrieves meta data about the panorama via CGI script from a web server. It also includes Google maps features. Please, contact me for more information.
Panoramas for rich multimedia
You used to be able to view a slimmed down web version (requires Adobe Shockwave plugin) of the "Pre Histories" multimedia DVD for The Museum of National Antiquities in Stockholm containing a panorama player developed for story telling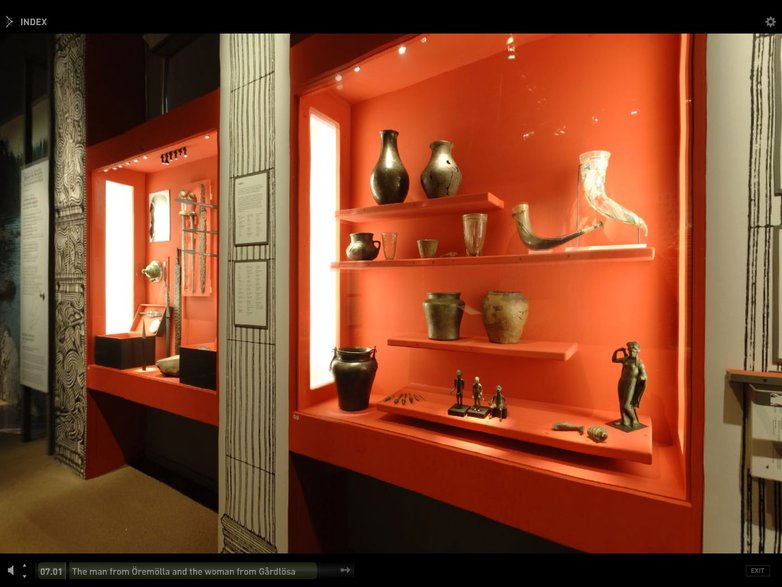 Sample panoramas from Forntider multimedia DVD from Historiska museet, (The Museum of National Antiquities, Stockholm, Sweden)

If you are interested to learn more, please don't hesitate to contact me
Click on the images to view the panoramas
Panoramas from Härjedalen in Sweden
(360° cylindrical panoramas)

Skarsfjället, HEAMEDIA 2013

Mt. Mittåkläppen, Flash Panorama, HEAMEDIA 2011 (Experimental iPhone panorama)

Mt. Mittåkläppen, Flash Panorama, HEAMEDIA 2011
View more Panoramic Images from Härjedalen here
Mt. Sølen, Rendalen in Norway
(360° panoramas)

Sølen/Rendalen Aug. 2011, Flash Panorama, HEAMEDIA 2011

Sølen/Rendalen Aug. 2011, Flash Panorama, HEAMEDIA 2011
View more Panoramic Images from Sølen 2011 here
Stockholm Public Library

Stockholm Public Library 2011, HEAMEDIA 2011

Stockholm Public Library 2011, HEAMEDIA 2011

Stockholm Public Library 2011, HEAMEDIA 2011
© Hans E Andersson, HEAMEDIA